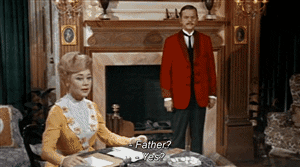 Hiring a nanny agency can help with the initial interview and vetting process. However, once the agency arranges the interview between the nanny and your family. It is important to ask the nanny appropriate questions that are directly related to what you are looking for in a child care professional. After all, the person you hire will be watching the most precious individual in your life - your child!
Here are 5 tips to help you get started once you have a great nanny that you think may be a nice fit for your family.
Read the nanny's resume carefully!
>This may seem like a given. However, when being provided a resume from an agency or even an online do-it-yourself service, you may just glance at the information, especially if you have a few resumes to go through. Print the nanny's resume if possible and make notes on the resume. If you look at the nanny's resume and don't like what you see, don't be afraid to move on to another applicant.
Once you have the face-to-face interview let the nanny know about your family. >Don't forget that the interview works both ways. Just as much as you want to figure out if the nanny is going to be right for your family, the nanny will be trying to figure out if your family is the right fit for her. Letting the nanny know about your family can be a as simple as mentioning your family has a great sense of humour and is big on open communication - You set the tone.

Ask the nanny about herself. >Make notes if you need to, while the nanny is speaking. Sometimes it's easy to miss some details that you feel are important and may need the nanny to elaborate.

Ask the nanny questions directly related to her work history. >Here's where you may want to ask the nanny details about what her duties were with previous employers, challenges she may have faced, and reasons she left those positions.

Ask situational questions that will reveal the nanny's view on confidentiality, conflict resolution, and engagement. >Create a list of questions, they can be as many as you like. The questions should involve hypothetical scenarios. Really pay attention to how the nanny answers the questions. The key here is to decide if the nanny's style of child care is a match with your family.
Don't feel intimidated when it comes to this process. If you hired a nanny agency to help with your search, the agency will create the questions for you and will provide you with high quality candidates. This way you can meet the nanny with confidence!